2023 Vlasic Classic Tecmo Super Bowl Tournament
February 11, 2023 - Eagles Lodge - Missoula, MT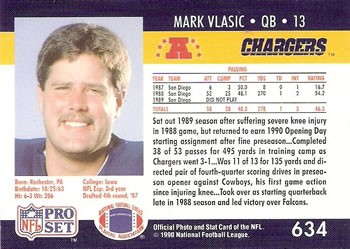 Here's all the info you need to have a great time on Saturday afternoon:
The essentials
Saturday, February 11, 2023
Eagles Lodge, 2420 South Ave. W
Doors open at 11:00 a.m. - come get a practice game in
Contestants

must arrive and check in no later than 11:30 a.m.

Rules meeting at 11:30 a.m.
Pool play begins at 12:00 p.m. - noon
Entry fee is $40 - please Venmo to @TylerPGilman or bring to the event Saturday
Group Assignments for Pool Play
Pool A

Tyler Gilman
Mike Johnson
Dan Brooks
Ben Fowlkes

Pool B

Norm Garrett
Joey Sullivan
Dylan McFarland
Nick Porrini

Pool C

Luis Hayes
Rex Gilman
Jordan Dean
Aaron Feist

Pool D

Shane Wilson
Matt Guffey
Travis Spinder
Mike Crockett

Pool E

Sean Osborn
Conor Smith
Brandon Viall
Tyler Tornabeñe

Pool F

Sam Kuehn
McCoy Connor
Tucker Gilman
Bob Hlynosky
Other Info
Pizza and non-alcoholic drinks will be provided – we will have access to the Eagles bar as well.
Each contestant will be issued a pre-inspected controller and will use that controller throughout the event.
The event will be governed by the Vlasic Classic tournament charter available at vlasicclassic.org.
Contestants will receive trophies for 1st-4th place.
Study Guide
Playbook customization: This guide will help take your game planning to the next level and avoid the plays that don't stand a chance: Playbook Help
Team selection: Don't get burned by picking a mismatch. This guide to the seven tiers of Tecmo team quality can help you avoid a match-up disaster: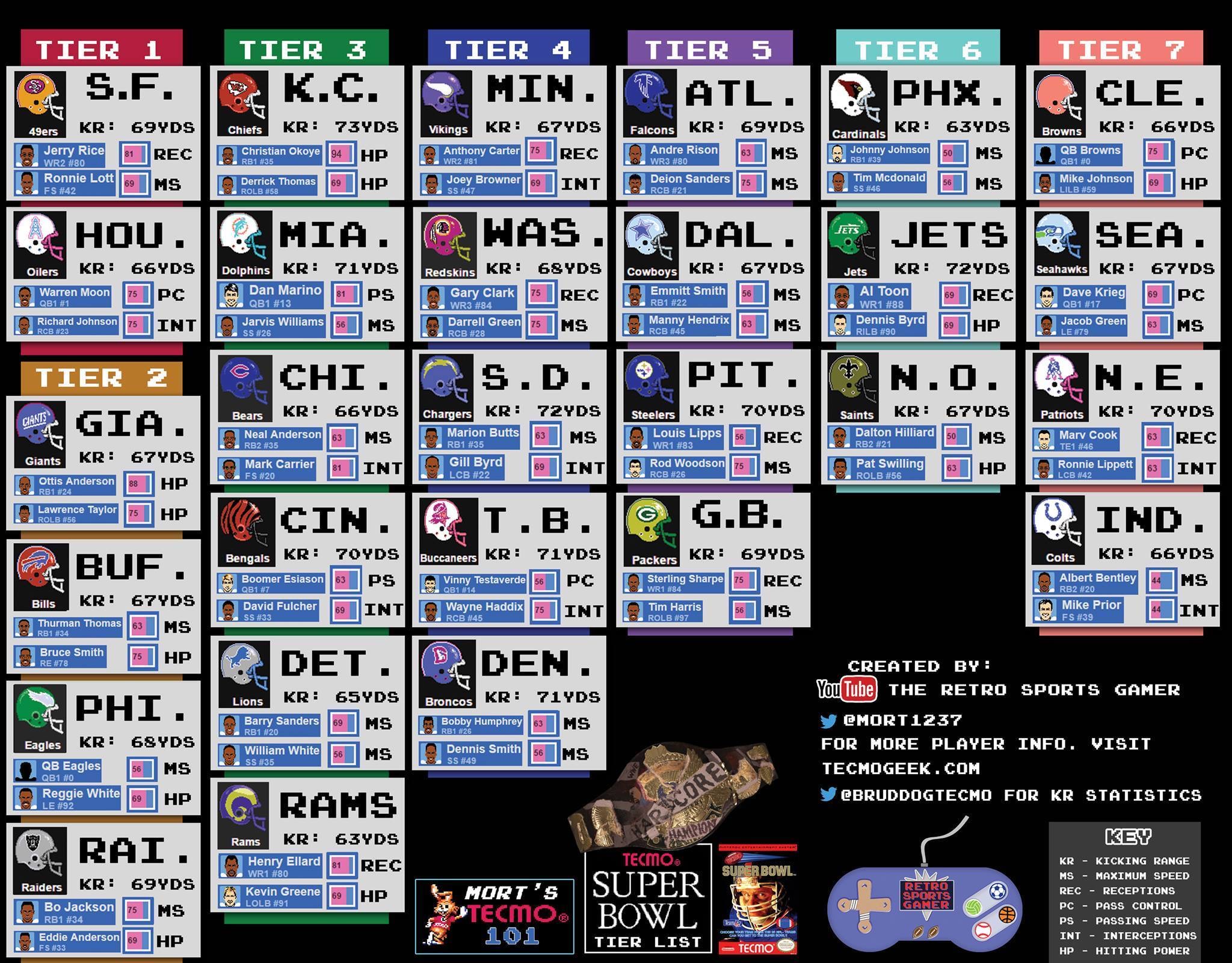 Instructions for Playing a Game
Rock/paper/scissors for team selection
Winner chooses two teams
Loser chooses his team
Select teams in Preseason mode

In pool play:

rock/paper/scissors, winner chooses Player 1 or Player 2

In tournament play: higher seed chooses Player 1 or Player 2

Each player has up to two minutes to customize playbook
Begin game
After game, report outcome (players, teams used, and score) to the official scorer.